— 2017 Short Course: May 9-11 —
Each year in May, AUCSC conducts a three-day training course, offering over 100 classes on the causes of corrosion, corrosion surveys, cathodic protection, instrumentation, pipeline coatings, and miscellaneous methods of corrosion control.
---
ATTENTION:
Exhibits and Registration for AUCSC 2017 will be held at the Mylan Park Ruby Community Center in Morgantown, WV.
AUCSC classes will be held on WVU's Evansdale campus, but Exhibits and Registration will not be held at WVU. Shuttle buses will run from Mylan Park to the Evansdale campus. Free parking is available at Mylan Park.

Upon your arrival at the Short Course, please pick up your course materials at the Pre-Registration Desk. The Pre-Registration Desk is located in the Mylan Park Ruby Community Center, 101 Mylan Park Lane, Morgantown, WV 26501
---
In Memoriam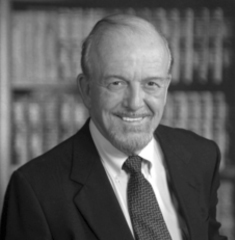 James "Jim" Bruce Bushman, 75, passed away Wednesday, July 8, 2015, at his home, after a courageous battle with cancer. Jim was born July 25, 1939 in Cleveland, to the late Roland and Evelyn (Liebler) Bushman.

He majored in Industrial Engineering at Case Institute of Technology and was a Corrosion Consultant. Jim formerly owned and operated Bushman & Associates, an independent consulting engineering firm for over 20 years.

Read more about Jim Bushman here...